The whole Bollywood is concentrating on making the Biopic's of Indian Legends! In these days... We are hearing that the Bollywood stars and the filmmakers are concentrating on making the Biopics as there are many chances to get the best results than falling into drain with the experiments which are not accepting by the audience.
This Bollywood Star doing the Biopic of Kapil Dev
Hrithik Roshan who got a good hit this year with Kabil is also joined hands to do the Biopic on the Mathematician Anand Kumar who is famous for his mathematics techniques, the magic of Super 30 and his excellence in it. Now... it is officially confirmed and the discussions are going on in between Hrithik Roshan, Anand Kumar, and director. Here is the latest pic from their story sittings.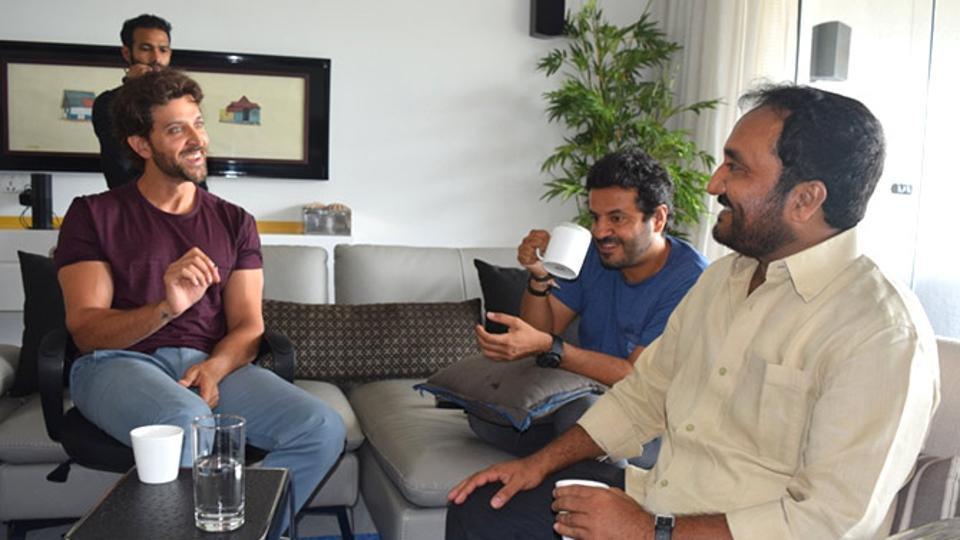 This movie is titled as Super 30 and it will be directed by Vikas Bahl.